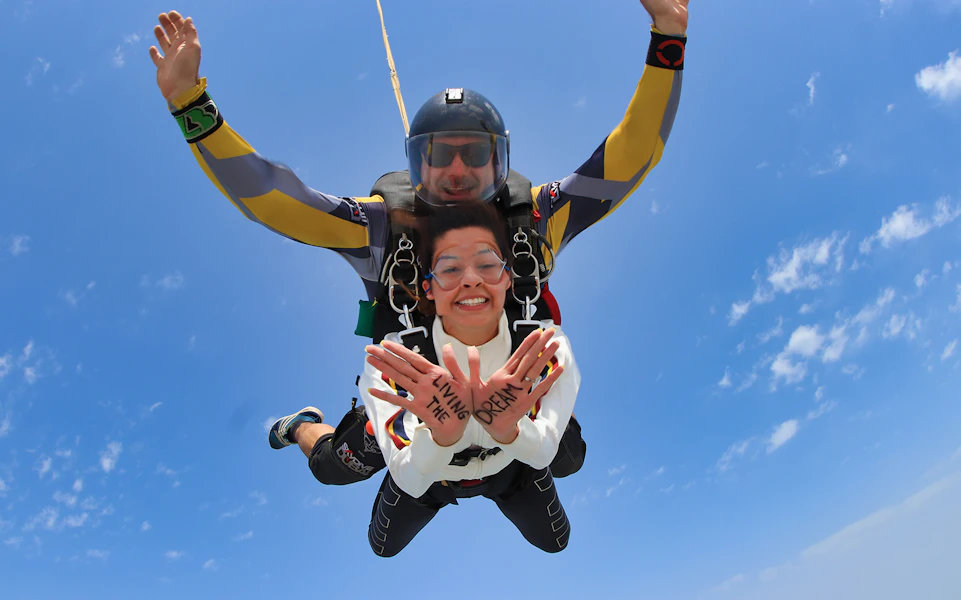 Skydive Dubai Desert Campus Drop Zone
Desert Campus Drop Zone
If you're looking for something different to do in the 'City of Gold', go skydiving in Dubai! Not just experienced professionals, but beginners can skydive in Dubai as well! Go tandem skydiving in Dubai at two prime locations: the Palm Drop Zone and the Desert Campus Drop Zone.
If you're looking for surreal views of the vast desert expanse of Dubai, head to the Skydive Dubai's Desert Campus Drop Zone.
What is Desert Campus Drop Zone in Dubai?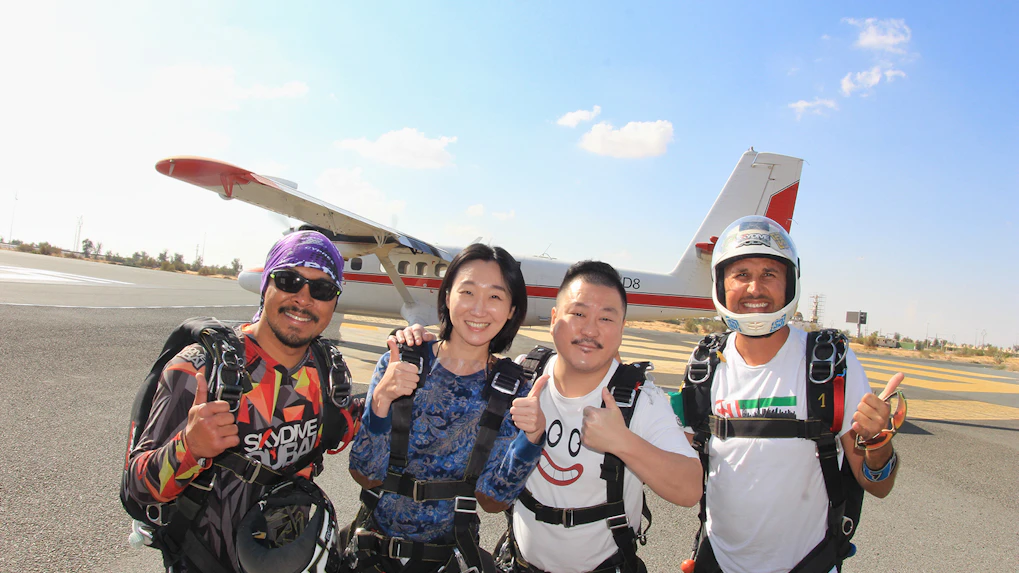 Looking for an escape from the bustling city? Try an out-of-the-ordinary skydive location in Dubai! The Desert Campus drop zone in Dubai is just what you're looking for.
Feast your eyes on an endless expanse of golden sand dunes and exotic flora and fauna indigenous only to desert landscapes. When you jump from more than 10,000 ft in the sky, the glorious outskirts of Dubai will captivate your mind. Serene, minimal crowds and a fantastic view from the top -- what else could one hope for?
Skydive Dubai Desert Campus Drop Zone Experience
Take in the golden sand dunes from 13,000 ft in the sky! Head out to the Skydive Dubai Desert Campus for what is sure to be an unforgettable skydive. Here are a few things to know before you go skydiving in Dubai.
The Desert Campus drop zone is located on the Dubai-Al Ain Road and is open from 08:00 AM between Tuesday to Sunday; it is closed on Mondays. Try and get to your skydiving station a little before your assigned slot to ensure you have adequate time to fill out the necessary paperwork and complete the standard health checkup.
Next up, you'll meet your tandem skydive instructor and attend a short training session where you will learn about the entire process of skydiving. You'll be taught about the right body positions to adapt, how the harness and parachute deployment process works and more. After the briefing, you'll be strapped into the harness, ready for the tandem skydive.
Here comes the fun part! You'll now be escorted towards the aircraft for a short, 20-minute ride before you get into position to skydive. Attached to your instructor, you both will be seated at the edge of the aircraft, feeling the cool breeze against your face. Your instructor will ask you to get into position and 3...2...1, you dive!
Prepare to face emotions and an adrenaline rush like never before. You will freefall for about 60 seconds where everything will feel like you're on a whirlwind rollercoaster. Next, your instructor will deploy the parachute after which you'll slowly glide in the air, allowing you to take in the fantastic views of Dubai and its desert. The landing takes about 5-7 minutes after which you will safely touch base.
Know Before You Go
The Desert Campus drop zone is located outside Dubai: on E66 (Dubai-Al Ain road), near Margham, Dubai, United Arab Emirates.
Dubai Desert Campus drop zone timings are: from 08:00 AM between Tuesday to Sunday; it is closed on Mondays. First skydive of the day is scheduled for 09:00 AM.
Skydive Dubai Desert Campus Drop Zone Reviews
More Reads
Dubai Skydive Requirements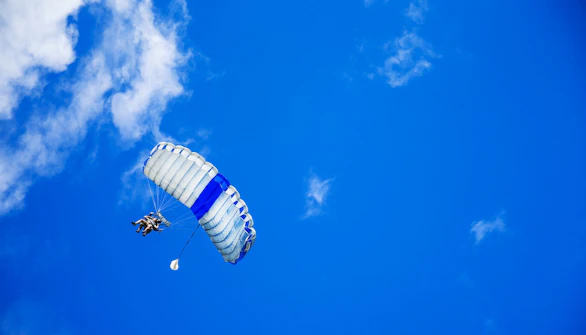 Skydive Dubai FAQ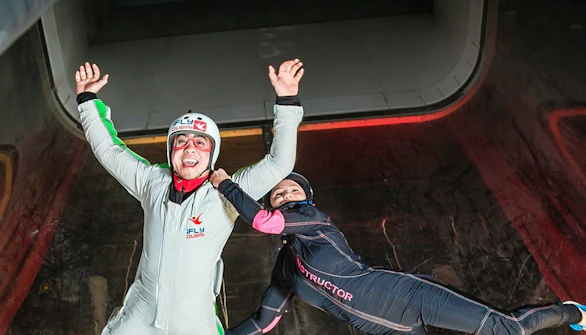 iFly Dubai
Book Your Skydive Dubai Tickets