Skydive Great Ocean Road | Location, Getting There, & More
Contents
Why You Should Skydive at Great Ocean Road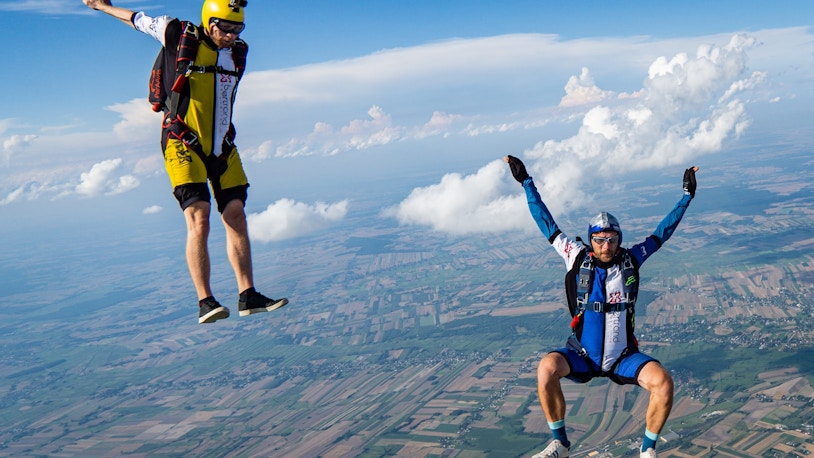 Panoramic views: At Great Ocean Road, you will have a choice between a 12,000ft or 15,000ft freefall, both guaranteeing you views of Great Ocean's famous curved coastline against the backdrop of vistas and farmland. 
Diving speed: As you freefall, you will likely hit a speed of 220 kmph before the chute is deployed. 
Unmatched safety: Being one of the most popular dropzones in the world, the instructors, equipment and process are all top-notch. Rest assured and simply enjoy your experience.
Skydive Great Ocean Road Location
Providing beautiful views of coastal Victoria, the Great Ocean Road drop zone allows you to soak in views of Barwon Heads, the Bass Strait, and much more!
Address: 1421 Barwon Heads Rd, Connewarre VIC 3227, Australia. Find on Maps
Getting to Skydive Great Ocean Road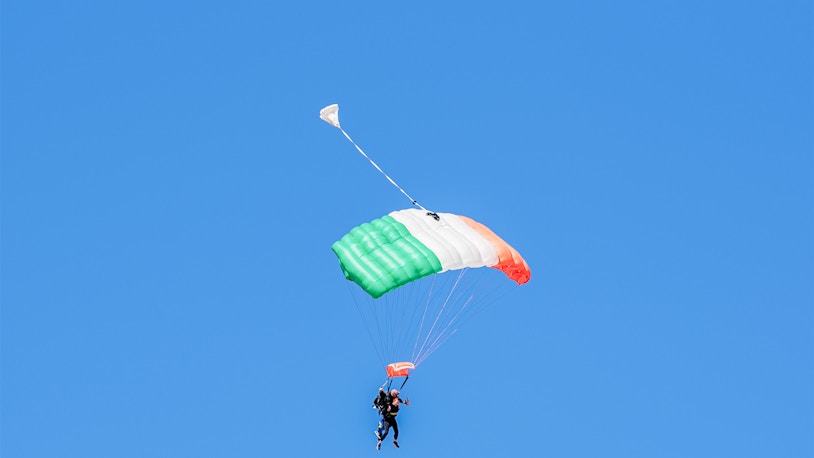 The beautiful views of the coast is a sight you can't miss. If you're coming by yourself, we suggest you drive along the coastal road or take a cab to grab some memorable pictures from the drive.
Alternatively, you can also take a bus, train, or ferry to reach here.
Bus: Take the V/Line bus.
Ferry: Searoad Ferries operate every hour and allows you to cross the waters in just 40 minutes instead of a 3-hour drive-around.
Train: Take the V/Line train from Melbourne to Warrnambool or Geelong.
What to Expect at the Skydive Great Ocean Road?
Arrival at the Skydiving Facility
Training
Tandem jump
When you book yourself for your skydiving experience, you will be allotted a time slot. Make sure to get to the skydiving institute at least 15 minutes in advance. You will be required to fill and sign some insurance and waiver paperwork, post which you will be ushered to a quick health and BMI check-up to test your fitness for the jump. 
Once all the formalities are complete, you will meet your instructor who will be jumping with you. They will take you through an important briefing where you will learn about what to expect during the jump, best practices and techniques. We suggest that you use this 30-minute session to clarify any questions or concerns you may have before the dive. 
Once the training is complete, you will be strapped onto a harness along with your instructor and both of you will climb aboard the aircraft you will be jumping off from soon! 
As the airplane reaches the appropriate height, hold on tight to your instructor and make the jump you've been waiting for! The first 60 seconds will be a freefall where you will be met with some unfamiliar yet thrilling sensations, if you're doing this for the first time. Make sure to smile for the camera! This time will pass in a jiffy and your jumpmaster will then deploy the parachute at the right height. Glide down the next 5-7 minutes as you soak in the views that may remain etched in your memory for a lifetime.
Know Before You Go
Timings
Age and Weight
What to Wear
What to Eat
The Great Ocean Road skydiving facility in Melbourne is open from 8:00 AM to 8:00 PM, every day of the week. Timings may differ based on the day of the week, so plan your visit accordingly. We recommend booking an early morning slot to get the best view! Arrive early to ensure that all the activities take place on time without delays.
You will also need to note that skydiving experiences are highly dependent on the weather and that the activity may get cancelled or rescheduled if the weather is poor.
Age: To skydive in the Australian continent, enthusiasts must be at least 16 years of age. All enthusiasts below 18 must be accompanied by a parent or guardian on the day of the jump. 
Weight: In addition to your body weight, extra weights have to be attached to the harness to ensure a smooth dive. Enthusiasts below 94 kgs are allowed to jump. In case you exceed this weight limit, you would still be allowed to make the jump but would have to pay an extra charge to account for the harness maintenance.
Athleisure is recommended while skydiving, or any form of comfortable clothing like t-shirt and joggers. 
Slippers, sandals, heels and any form of open footwear is not permitted. Ensure you wear running/training close-toed shoes for the jump. 
As you will be jumping from 15,000ft, the temperature will be much lower. Do carry a jacket and gloves to ensure you're comfortable. 
Visual aids such as contact lenses and spectacles are allowed as you will be provided with goggles that fit over them.
You might find that the nerves before the jump curb your appetite, but it is essential to eat before a jump. 
Always keep it light - opt for some cereal, smoothie or a sandwich to ensure you meet the minimum energy levels. 
Avoid overeating, especially greasy food as it will cause a sharp spike and dip in your blood sugar levels, making you queasy. 
Avoid alcohol 24 hours before the jump, many skydiving schools turn away people they suspect to be under the influence of drugs or alcohol. 
Remember to stay hydrated before the jump.
Frequently Asked Questions About Skydive Great Ocean Road
What is the Melbourne Skydive Great Ocean Road dropzone?
One of the most scenic regions, here you will be jumping over Great Ocean Road surrounded by blue ocean and farmland. 
What is the difference between Great Ocean Road, St Kilda, and Yarra Valley dropzones in Melbourne?
The three dropzones in Melbourne offer different views while jumping. Great Ocean Road and St. Kilda are known for their beach views, while Yarra is known for its lush green view of the city. 
What is the minimum age for skydiving at Great Ocean Road?
The minimum age for skydiving in Australia is 16 years. 
What is the weight limit for skydiving at Great Ocean Road?
The maximum weight limit is 100 kg for men and 95 kg for women. Anybody above 94 kg can still be accommodated, however you will have to pay a surcharge which goes toward equipment maintenance due to the extra weight. 
How long does the skydiving experience at Great Ocean Road last?
Your experience start to finish should last between 3-4 hours, however it could get extended in case of unfavorable weather conditions. The fall itself lasts about 5-7 minutes.
What is the price of skydiving at Great Ocean Road?
Skydiving at Great Ocean Road starts at AUD 399 for only the jump, and can go up to AUD 589 for including a video and pictures of your experience.