Melbourne Skydive St Kilda | Location, Getting There & More
Contents
Get up to $30 off on your Skydive St. Kilda tickets with the Weekday Escape offer! Offer is valid on any of the days from Mondays to Fridays till 30th September.
Why You Should Take a Melbourne Skydive at St. Kilda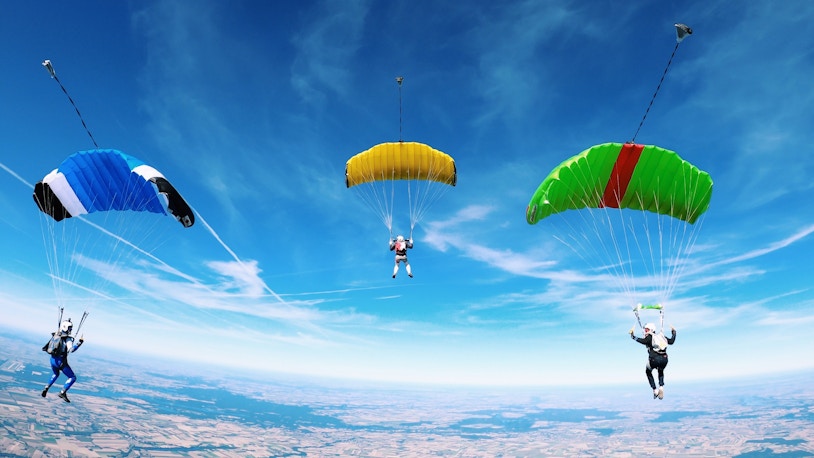 Panoramic views: At the St. Kilda dropzone, you will have a 15,000 ft tandem freefall, guaranteeing you magnificent views of the famous Port Phillip Bay, Luna Park, MCG, the beautiful St. Kilda coastline and Melbourne's skyline on the horizon. 
Diving speed: In the first 60 seconds after your jump, you will likely hit a speed of 200 kmph before your instructor deploys the chute. Enjoy the wind whooshing past your skin during the free fall and smile for photographs. 
Unmatched safety: Being one of the most frequented beach skydiving zones in the world, the equipment, instructors, and processes are all well-maintained and extremely safe.
Melbourne Skydive St. Kilda Location
Address: 42A Marine Parade, St Kilda VIC 3182, Australia. Find on Maps
Being one of the most popular beaches in the city, the St. Kilda dropzone at Melbourne offers some of the best views of the Australian coast. The dropzone is located next to the St. Kilda Marina, only about a 15-minute walk from the Botanical Gardens.
Getting to Melbourne Skydive St Kilda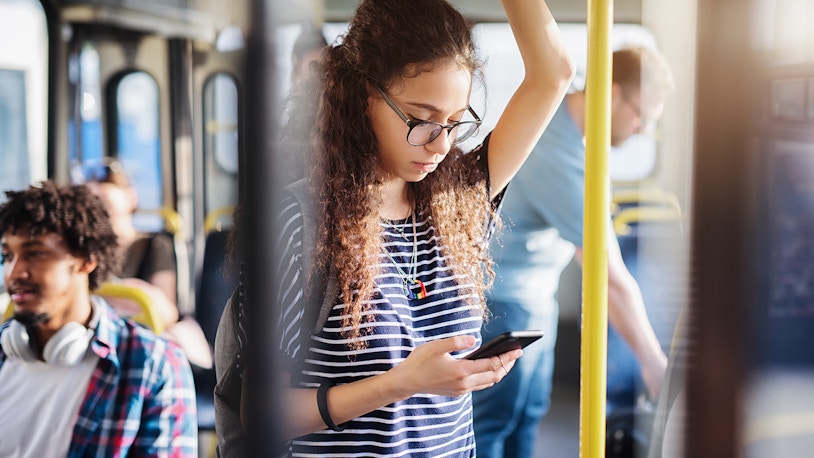 By Car: Located 6km away from the city centre, St Kilda is just 15-minutes away by car.
By Bus: There are many shuttle bus services available from the Melbourne airport that will bring you here and also take you to your accommodation.
By Tram: Take tram #16 from Swanston Street, #96 from Bourke Street, #12 from Collins Street to get down at St. Kilda.
What to Expect on a Melbourne Skydive St. Kilda?
Arrival at the Skydiving Facility
Training
Tandem Jump
Choose a timeslot and arrive at the skydiving facility at St. Kilda Marina at least 15 minutes prior to the allotted time. Once you arrive, you will be asked to fill out some mandatory routine paperwork, and then taken straight to a quick health check-up.
Once you complete the formalities and health check-ups, you will be introduced to your instructor who will take you through a quick briefing. They will also be the ones you will be strapped to and who you will jump with, so it would be a good idea to use the briefing session to get all your questions and concerns out of the way.
Once the training is done, get ready to change into the skydiving attire and climb aboard the airplane along with your instructor. Settle in for a comfortable 20-minute ride upward, till you reach 15,000 ft. Once you hit this mark, your instructor will signal you, and that's when you should brace yourself for one of the most memorable experiences of your life. 
The first 60 seconds of the jump are a freefall where you will likely be falling at a speed of up to 200 kmph. When you hit a predetermined height, the chute will auto-deploy and you will have a chance to navigate and steer the canopy. Enjoy the 7-minute descent before you land on the sandy St. Kilda beach.
Know Before You Go
Timings
Age & Weight
What to Wear
What to Eat
The skydiving center is open all seven days a week from 8 AM - 8 PM. Please note that dives will only be permitted in favorable weather conditions.
We suggest that you arrive at the facility at least 15-minutes prior to your assigned time slot. This allows all the activities and processes of your experience to run smoothly and on time.
Age: Enthusiasts below 16 cannot skydive in Australia. Children between the ages of 16-18 must have an adult or guardian present during the jump. 
Weight: Those below 94 kg can jump. Those above this weight limit would have to pay a surcharge of AUD 50, and those above 105 kg will have to pay AUD 75. These fees can change according to each school. Those above 110 kg will be permitted at the discretion of the instructor.
Wear comfortable workout clothes for the jump. 
Do not wear any loose footwear such as slippers or heels, as you will not be allowed to. Ensure you carry close-toed shoes/trainers for the jump. 
The temperature at 15,000ft will be much colder than on the ground. Do make sure to carry a warm jacket and gloves for the jump. 
You will be provided with goggles that fit over your spectacles, so you can retain your vision and enjoy the scenic beauty.
Do get some light food in before making your jump. 
Keep the meal light - opt for cereal, a smoothie, or a sub to ensure enough energy levels in your body to make it through the jump. 
Don't stuff yourself too much with food, as it might make you queasy mid-jump, and ruin your otherwise perfect experience. 
Avoid drugs, enhancing substances and alcohol at least 24 hours before the jump, as you might be refused admission if suspected by the school to be under influence.
Drink plenty of fluids to remain hydrated before the jump.
Frequently Asked Questions About Melbourne Skydive St. Kilda Dropzone
What is the Melbourne Skydive St. Kilda dropzone?
One of the most scenic regions in Melbourne, St. Kilda is the only beach jump zone in Victoria. 
What is the difference between St Kilda, Yarra Valley, and Great Ocean Road dropzones in Melbourne?
The drop zones offer different views while jumping, St. Kilda is known for its beach view and landing, while Yarra Valley is known for its vineyard views. Great Ocean Road, provides views of Australia's roughest beaches. 
What is the minimum age for skydiving at St. Kilda?
The minimum age for skydiving at St. Kilda is 16 years. 
What is the weight limit for skydiving at St. Kilda?
Those below 94 kg are allowed to jump. For those who weigh more, a weight surcharge will apply, and those above 110 kg can only jump if permitted by the instructor. 
How long does the skydiving experience at St. Kilda last?
Your entire experience at St. Kilda should last anywhere between 3-4 hours, however since skydiving is weather-dependent, unfavorable weather conditions might derail the experience. 
What is the price of skydiving in St. Kilda?
Skydiving at St. Kilda starts at AUD 489 for only the jump and can go up to AUD 668 including a video and pictures of your experience.